Our Numbers By the Year: 2016-2017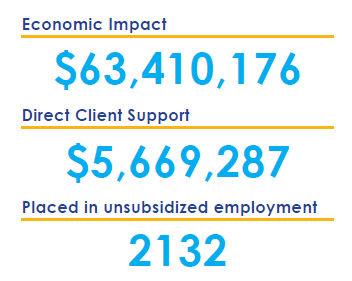 Thank you for reading our 2016-2017 Annual Report.
We trust you will find the kind of results our customers deserve, inspiration from the hard work of our amazing employees, and a model of service that is relevant to the dignity of what we do.
After you are done, call me. I would love to tell you about the rest of the Career Path Services story!
- George Iranon, CEO
Our Service Areas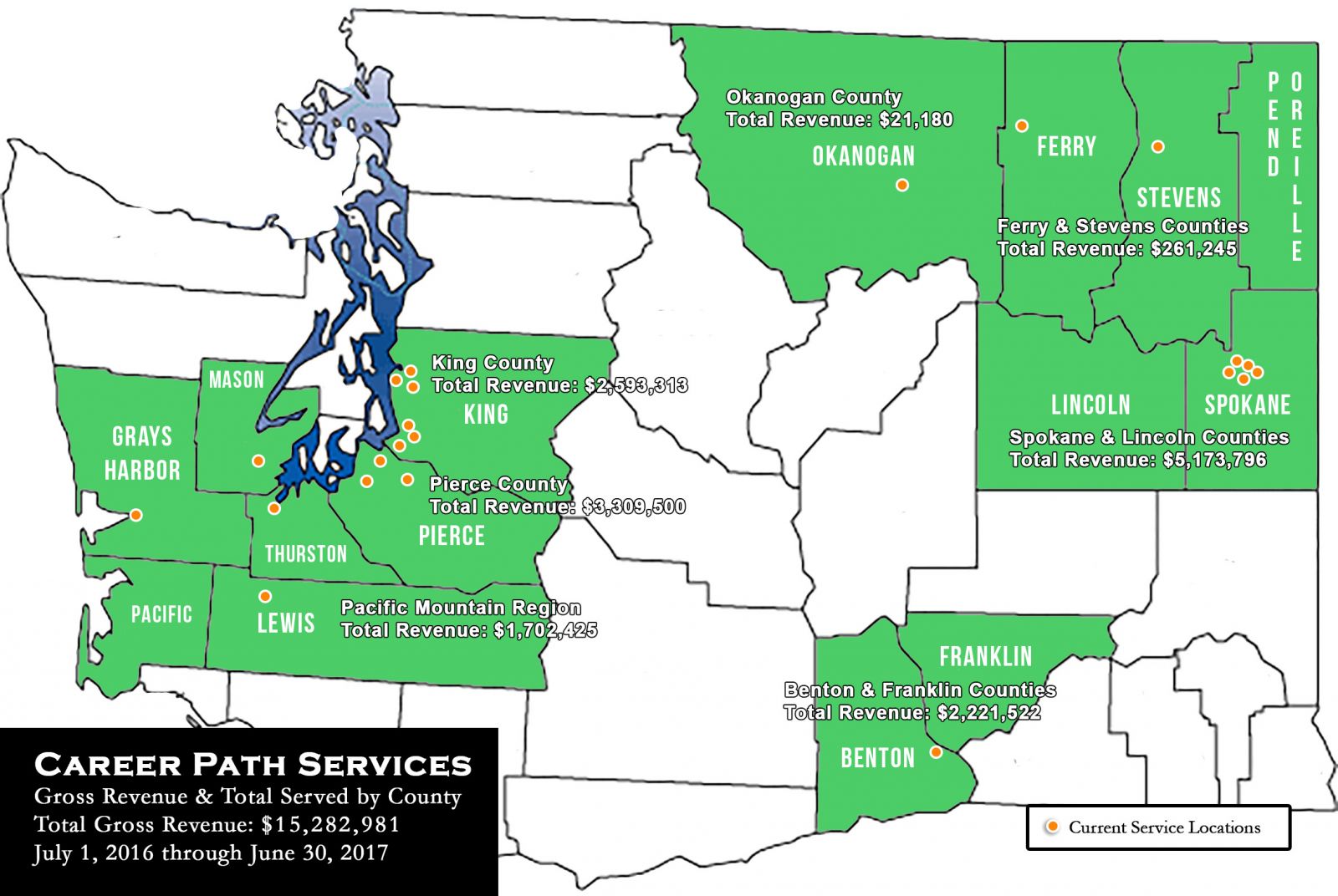 Financial Responsibility
We understand the importance of maintaining a transparent financial record to our fund sources and the general public. As a non-profit organization funded primarily by grants, we recognize the right of individuals to know how our fund are allocated and what means we use to generate more funds. Below we present our audited financial reports:
How We're Doing
Financial records aren't the only measure of our success, Below is a link to our Program Year 2011 Annual Report that was presented to our Board Members.
Who We Have Served:
Manpower Act (1971-1974) - 3200
CETA (1974-1983) - 15,000
JTPA (1983-2000) - 39,600
WIOA (2000-Present) - 32,353
Dept. of Commerce (1998-Present) - 25,260
Division of Voc Rehab (1989-Present) - 4,370
Division of Disabilities (1988-Present) - 250 (Annually)
GRS - 17,250 (Annually)